Similar to both cross-stitch and paint-by-numbers, 5D Diamond painting is a simple and addictive hobby that has taken the crafting world by storm. If your attempts at crafting tend to leave you feeling more frustrated, then our Hange Zoe 5D Diamond Painting could be the solution you've been looking for. Crafters describe it as relaxing and calming. In fact, most say it is more stress-relieving than any other craft and the center of attention is, that you don't have any previously gained skills, our diamond painting kits come with everything you need even if you are a total beginner.
How Hange Zoe 5D Diamond Painting Works:
Step 1: Peel the clear protective film off the pre-printed canvas.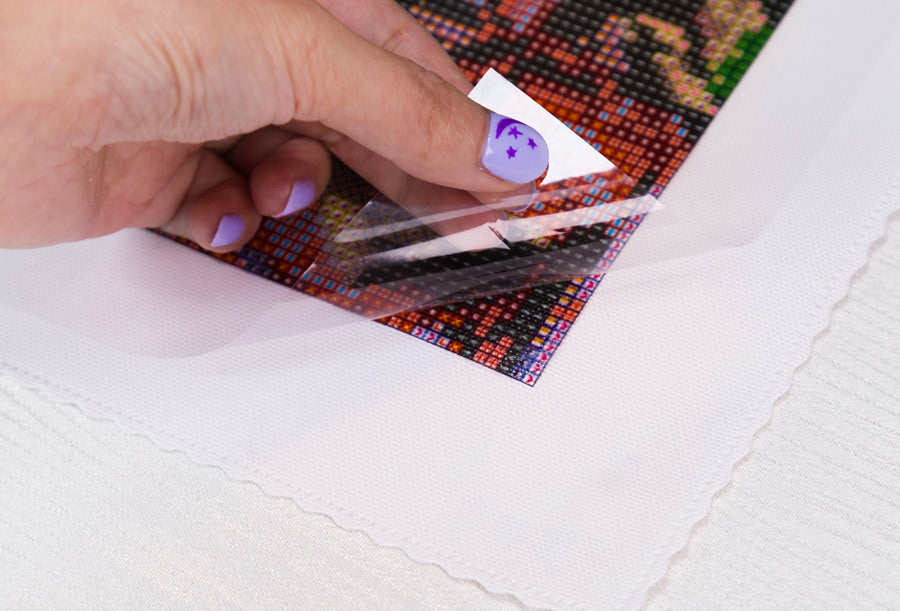 Step 2: Press the tip of your applicator tool into the wax.
Choose a symbol from the canvas that you would like to start with
Match the symbol with the corresponding diamond color code using the chart on the canvas and then find the correct diamond bag.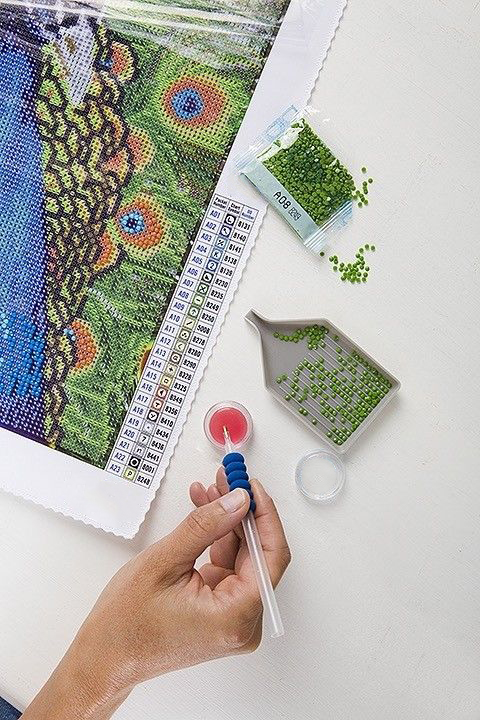 Step 3: Touch the applicator tool to the faceted side of a diamond to pick it up.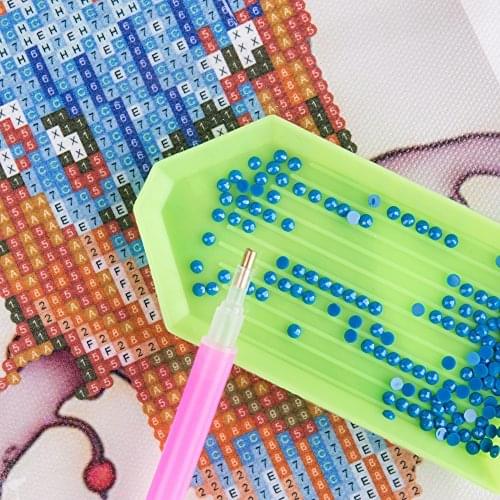 Step 4: Align the diamond with its corresponding symbol on the canvas and gently press it into place.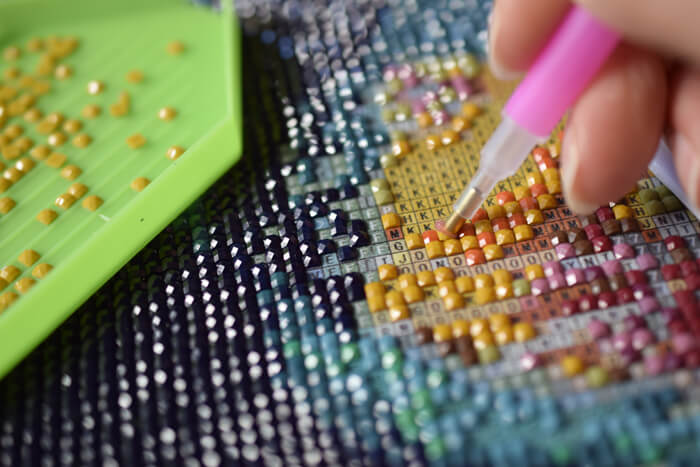 The process is really this easy, repeat these steps until you fill the colored diamond over all of their corresponding symbols on the chart and you will end up with an astonishing masterpiece.
Our 5D Diamond Painting Kits Contains:
1x Numbered high-quality canvas Rolled around a foam.
A pack of diamonds.
1x premium diamond drill pen too.
1x wax pad used to pick up diamonds with the diamond pen.
1x grooved organizing tray (shake lightly to sort your diamonds).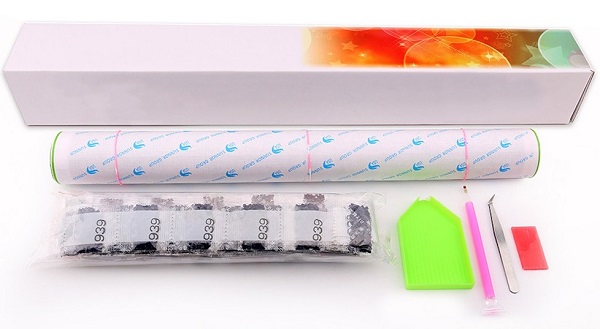 Diamond Painting Benefits:
Looking for an escape from stress and anxiety in our fast-paced world? Look no further than our 5d diamond painting kits. Not only does diamond painting provide a peaceful outlet, but it also offers physical benefits, fine-tuning your motor skills as you flex your hand and finger muscles. And let's not forget about the brain benefits – diamond painting is a great way to improve your focus and concentration, as you carefully pick and place each resin on the canvas. Try diamond painting today for a relaxing and rewarding experience that's good for both body and mind.